Advancing Skin Health for the World: Key Takeaways from the 76th World Health Assembly and Side Meeting on Diseases of the Skin
WHA Side Meeting on Diseases of the Skin
The 76th World Health Assembly Side Meeting on Diseases of the Skin was held on May 24th, 2023, with the participation of representatives from various countries and organisations, including the Ministries of Health in Kenya and Ghana, the World Health Organization (WHO), the International League of Dermatological Societies (ILDS), the International Foundation of Dermatology (IFD), the Anesvad Foundation, and others. The meeting was held by ILDS in partnership with Anesvad and aimed to address the challenges and opportunities related to skin diseases and neglected tropical diseases (NTDs) and develop actionable resolutions to achieve "Skin Health for All."
The meeting commenced with presentations from notable experts in the field. ILDS President-Elect, Prof Henry W. Lim opened the meeting, followed by Dr Claire Fuller, a Board member of the ILDS and Chair of the IFD, who shared insights on the importance of government-led processes in managing health services and capacity building.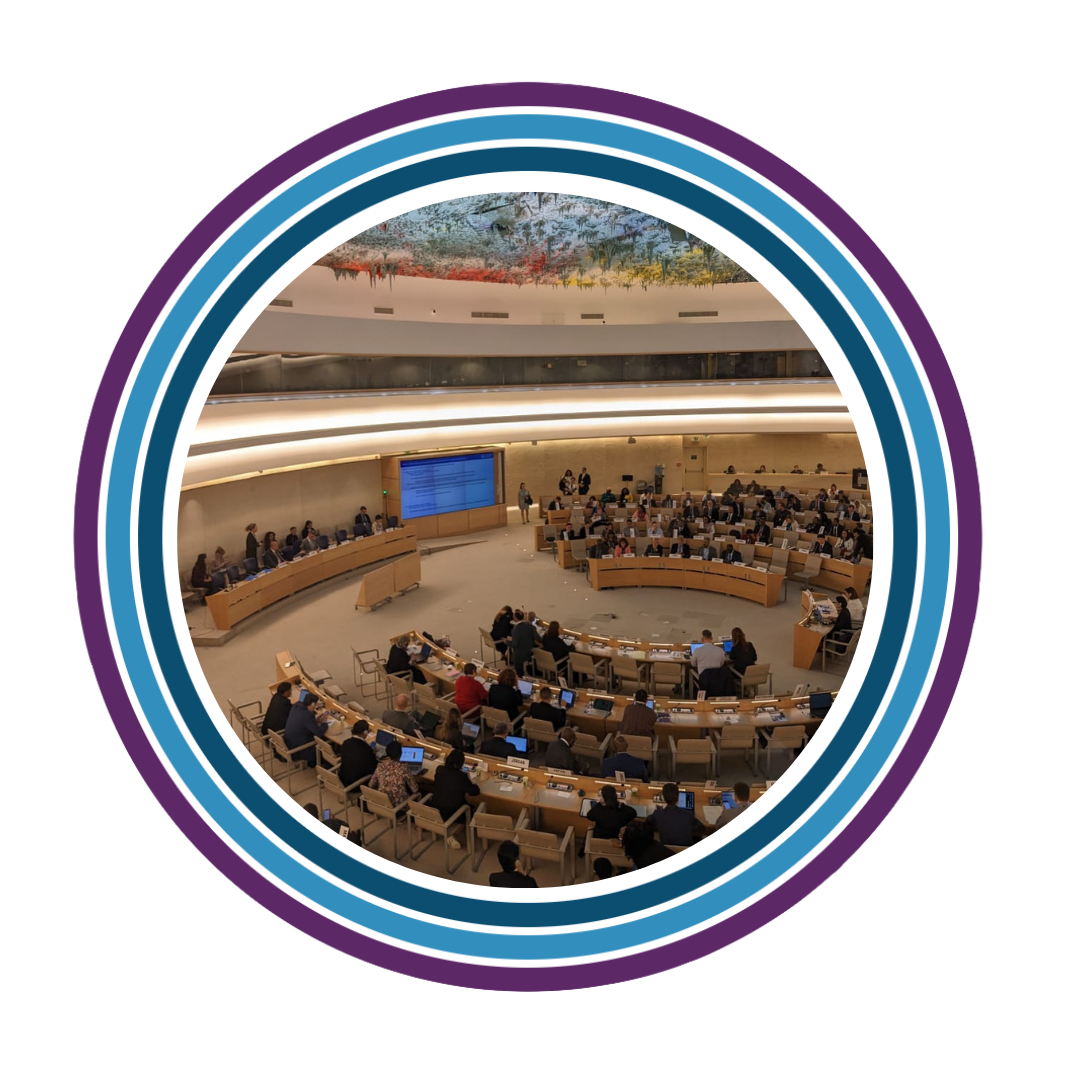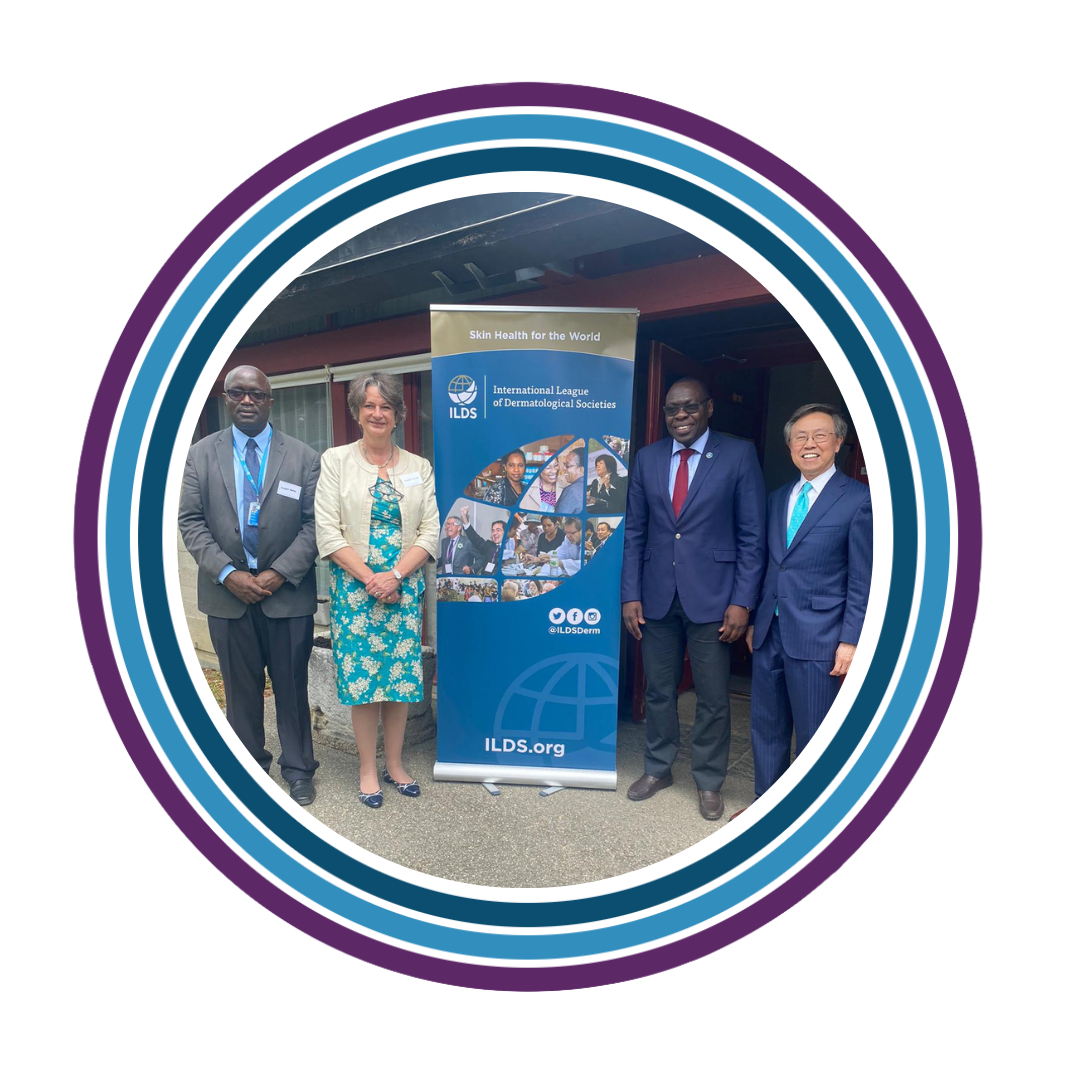 Dr. Ibrahima Socé Fall, the Director of WHO Global Neglected Tropical Diseases Programme, emphasised the need for the inclusion of Skin NTDs in national and international policies, highlighting the crucial steps required for acceptance, adaptation, and involvement of various stakeholders. Mr. Iñigo Lasa, the General Manager of the Anesvad Foundation, discussed the influential role of global and national patient organisations in advocating for government mobilisation and community engagement.
Key messages were conveyed during the meeting, focusing on the importance of government leadership, community awareness, and patient involvement. It was highlighted that government-led action, in collaboration with the WHO and civil society, is essential to achieve Skin Health for All. Some of the key recommendations discussed were:
Government-led processes and capacity building are vital for effective management of health services.
Inclusion of Skin NTDs in national and international policies requires acceptance, adaptation, and involvement of traditional healers and patients throughout the process.
Global and National Patient Organizations have the potential to conduct powerful advocacy to mobilize communities effectively.
Community health workers, influencing champions and promotional activities play a crucial role in raising awareness among populations.
Collection of data on the burden of skin diseases is crucial to understand the impact on individuals' quality of life as well as their ability to contribute to community and the relative "cost" of the disease to their nation.
Community screening, patient advocacy groups, and follow-up on treatment adherence are effective activities to promote for inclusion in Universal Health Coverage (UHC) policies.
Digital health technologies can improve prevention, surveillance, and management of skin diseases.
Psychological and social impacts of skin diseases need better documentation, and tools for measuring the burden of such diseases are being developed.
Teledermatology is an effective tool for wider partnerships, training of community health workers, and improving access to care.
Equitable access to healthcare and appropriate training of the workforce are essential components of addressing skin diseases.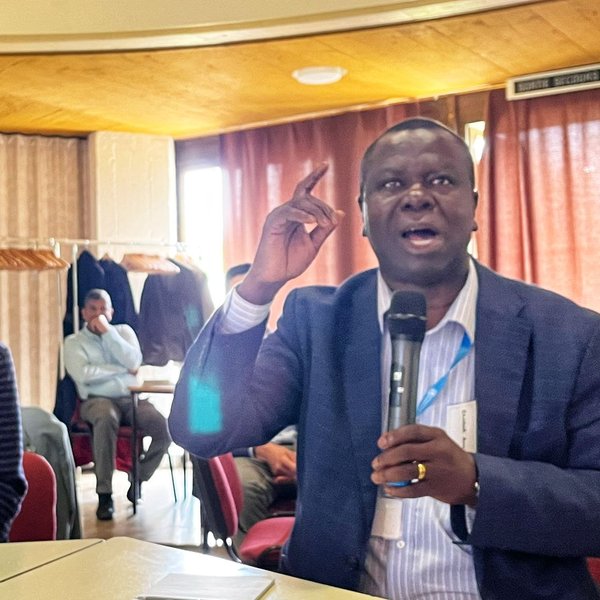 Dr Baffour Awuah
"We need a primary health care approach, raising the number of health promoters per population in rural areas to raise awareness" - Dr Baffour Awuah, Director of Technical Coordination - Ministry of Health, Ghana
See the full quote on Anesvad's Social Media
To translate these discussions into concrete steps, several key points and calls to action were put forward, including implementing the NTD road map and skin NTD framework, building the capacity of primary health-care workers, supporting training and distribution of dermatologists, strengthening surveillance and reporting systems, and promoting access to healthcare for vulnerable groups.
The meeting concluded with the announcement of upcoming events. The June NTD Partner Meeting on 12-13 June in Geneva, Switzerland, and the September Skin NTD Summit at the NNN Conference from 19-21 September 2023, in Dar Es Salaam, Tanzania, were highlighted as important platforms for further discussions and collaborations.
76th World Health Assembly - Universal Health Coverage Constituency Statement
In addition to the discussions held at the 76th World Health Assembly, the International League of Dermatological Societies (ILDS) and other influential health organizations made a notable contribution by presenting a constituency statement on Universal Health Coverage (UHC). This significant initiative, presented under Agenda item 13.1, shed light on the imperative task of reorienting health systems towards primary health care as a robust foundation for achieving universal health coverage. Furthermore, it emphasized the organizations' active involvement in preparing for an upcoming high-level meeting of the United Nations General Assembly that will specifically address universal health coverage. To gain comprehensive insights into the collective efforts and the full content of the consistency statement, a video recording of the presentation was made available, showcasing the involvement and commitment of all participating organizations.
Resources
To provide additional resources for attendees and those interested, various materials were made available.