Member Benefits
The ILDS is a unique umbrella organisation for professional dermatology organisations of all sizes. We represent dermatology at the highest level through our 'official relations' status with the WHO. We champion the inclusion of dermatology and skin health in global health policy.
Our Members play an important role in making this possible. From delivering treatment and training through our programmes, to helping develop our strategic objectives, our Members are at the heart of the ILDS.
ILDS Members are part of a unique community. They recognise that we can only achieve our vision of 'Skin Health for the World' by working together.
Members have access to these exclusive benefits:
Awards for people that deserve recognition
Grants for training, equipment or community projects
Attend exclusive events including webinars, receptions and the ILDS World Skin Summit
Take part in campaigns like World Skin Health Day
Discounted registration for the World Congress of Dermatology (WCD)
Have your say by nominating WCD speakers, electing the Board of Directors and voting on the location of the next WCD
Build your international network

Make contacts and share knowledge on the global stage at the World Congress of Dermatology
Meet fellow dermatology leaders and discuss strategy at the World Skin Summit
Take part in our exclusive events and campaigns to collaborate with peers
Influence the future of dermatology

Shape the global dermatology agenda through policy change
Add your voice to World Skin Health Day to raise awareness
Inspire promising new talent with a Young Dermatologist Achievement Award (YDAA) or a WCD rising star nomination
Grow your skills and reach

Access DermLink grants to support your projects
Expand your knowledge and enhance best practices by engaging with the global dermatology community
Promote your campaigns and projects through our digital channels
ILDS Awards
Recognising dermatologists and others in the field of dermatological care who have made an outstanding contribution to improving the experience for people with skin diseases.
DermLink Grants
Supporting for ILDS Members to undertake one-off projects and initiatives that help patients with skin disease in under-served parts of the world.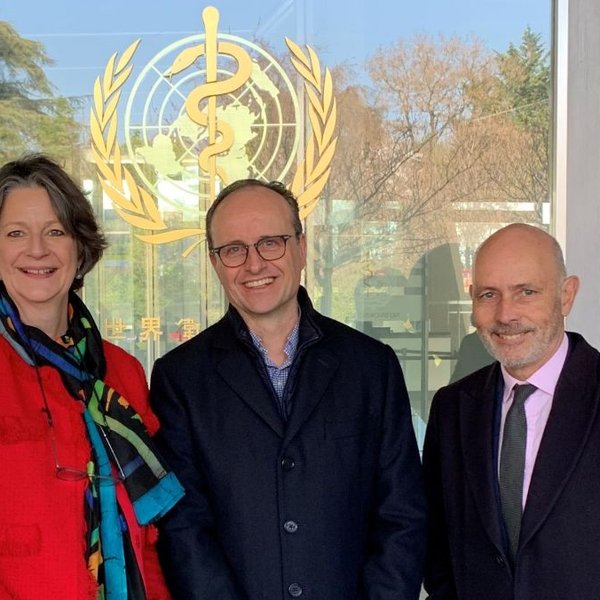 Representing dermatology
Learn more about our collaboration with the World Health Organization (WHO) and how ILDS WHO 'official relations' status allows us to champion dermatology and skin health to ensure its inclusion in global health policy.
Our work with WHO