Addressing Dermatological Needs and Challenges in Lebanon's Refugee and Local Communities
According to the United Nations High Commissioner for Refugees (UNHCR), Lebanon has the highest number of refugees per capita and per square kilometre globally, with 1.5 million Syrian refugees and 13,715 refugees from other countries.[1] The country faces a severe socio-economic crisis due to the COVID-19 pandemic and the 2020 Beirut explosion, resulting in increased poverty, shortages in essential supply chains, and restricted access to healthcare, education, and food.[2]
Recently, the International Foundation for Dermatology (IFD) and Bridges2Health&Rights conducted a one-week medical mission to provide medical assistance to local and displaced communities in Lebanon. This was done in response to the crisis and as part of a joint initiative. The one-week (25 May – 2 June 2023) medical mission, led by the IFD Migrant Health Dermatology Working Group (MHDWG), aimed to address the skin and sexual health needs of these communities.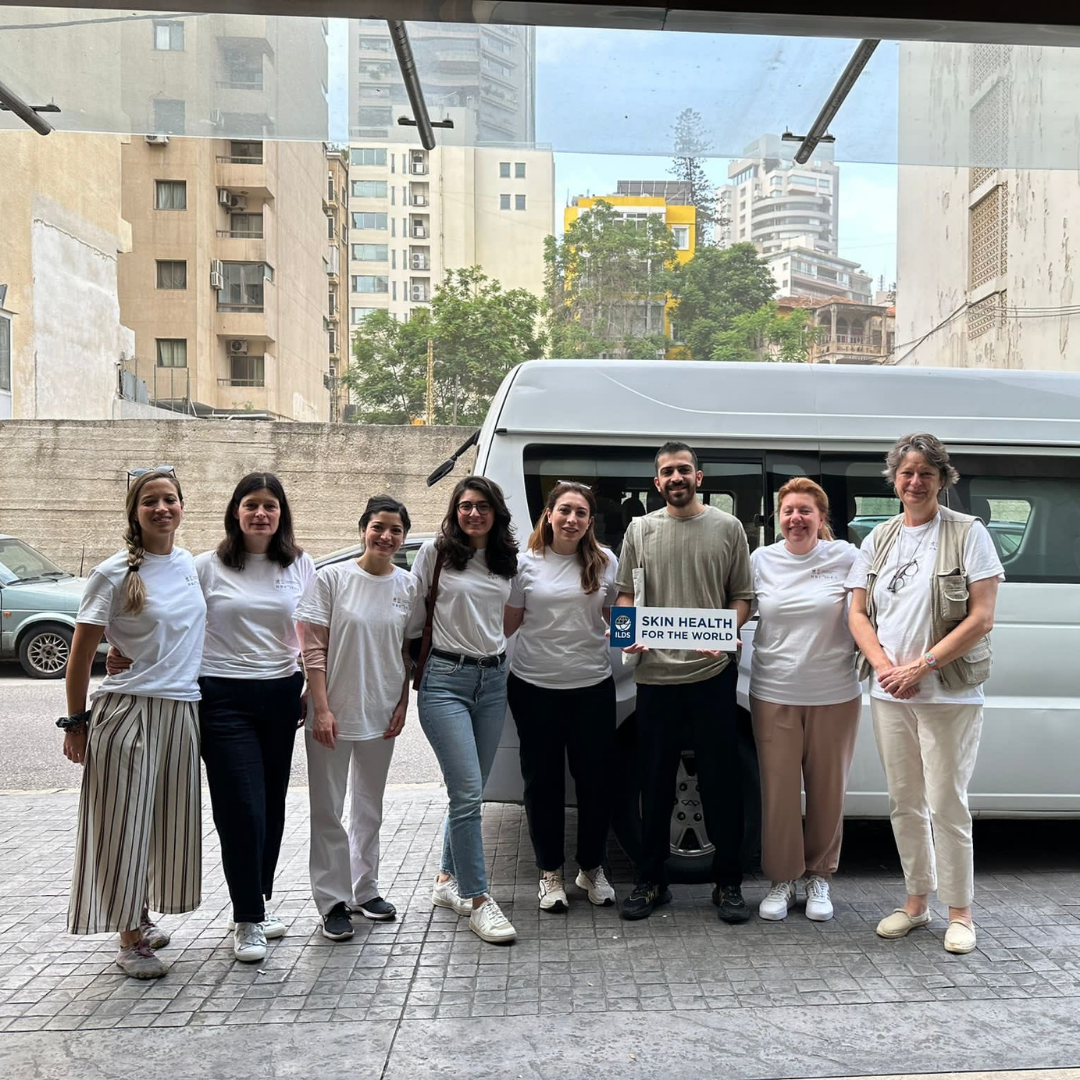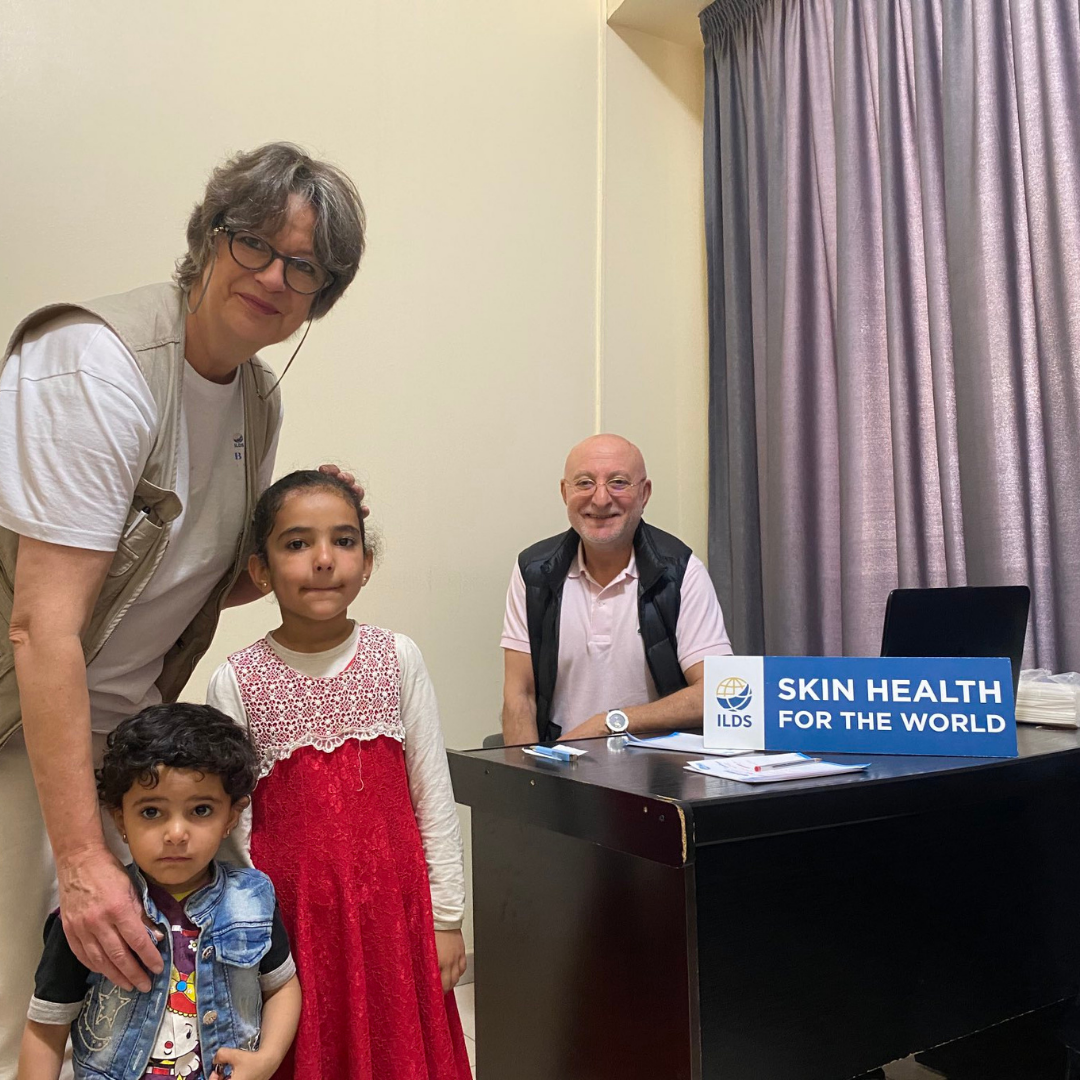 The team was composed of Dr Valeska Padovese (Italy/ Malta), Dr Claire Fuller (United Kingdom - UK), Isotta Rossoni (Australia/ Italy), Dr Sofia Labbouz (Italy/ Tunisia), Dr Anne-Sophie Sarkis (Lebanon/ Belgium), Dr Randa Akel (Lebanon/ UK), and Dr Clare Bailey (UK). The mission was carried out in collaboration with five organizations, including Salama - Lebanese Association for Family Health, MedGlobal, Multi-Aid Programs (MAPs), the Lebanese Society for Dermatology, and Salam - Lebanese Association for Development and Communication.
The visit began with the Lebanese Dermatology Society Annual Meeting in Beirut, where mission participants delivered lectures, including "The Emergence of Global Health Dermatology and its Current Importance in the International Health Arena" by Dr Fuller, "Common Skin Diseases and STIs in Migrants and Refugees" by Dr Padovese, "Paediatric Vulvar Dermatosis" by Dr Akel. The team then journeyed to the Beqaa Valley, where they focused on identifying and managing common dermatoses among the longstanding Syrian refugee community and local Lebanese citizens. Over several days, the team delivered clinics in NGO-hosted health posts and visited a local camp to provide essential dermatology healthcare services.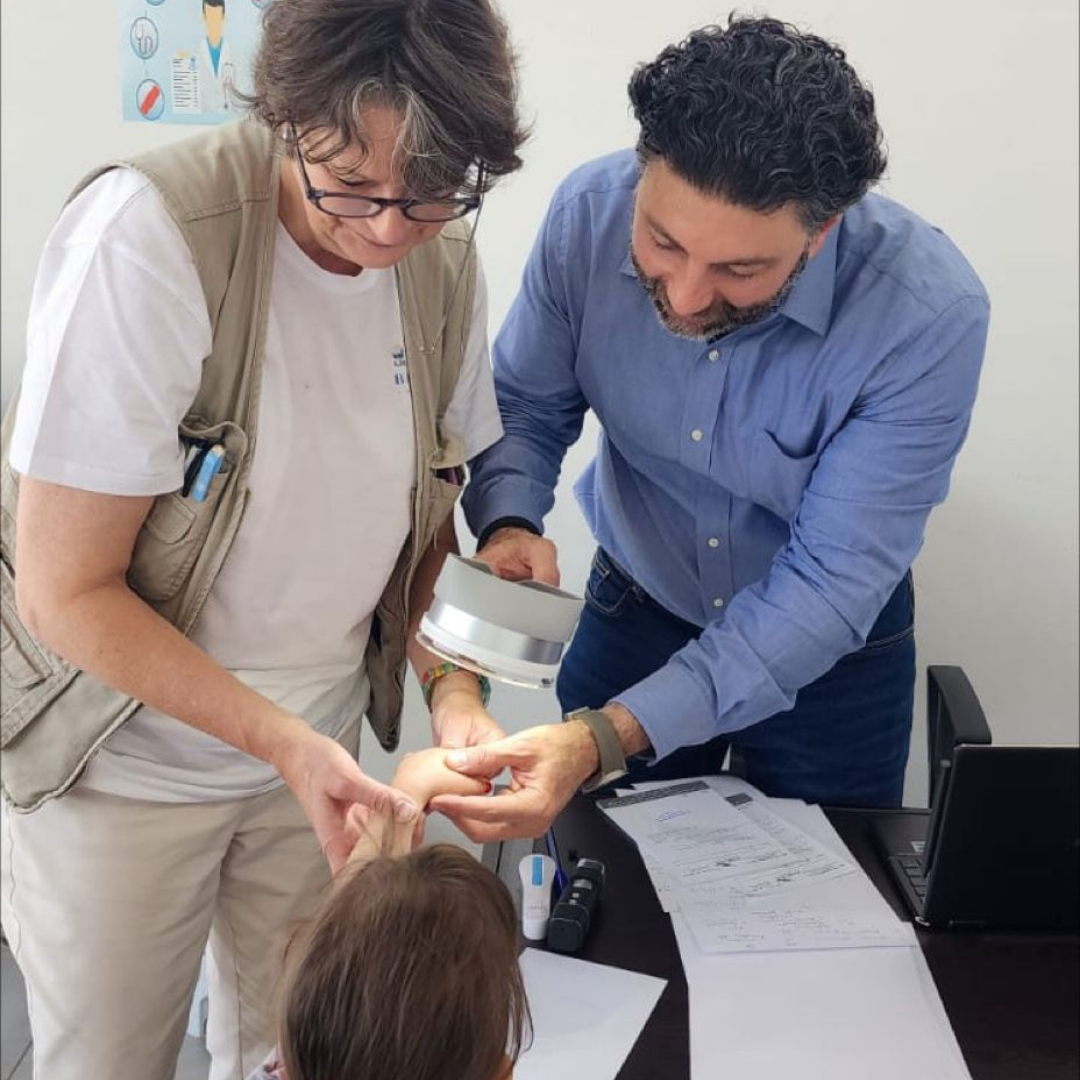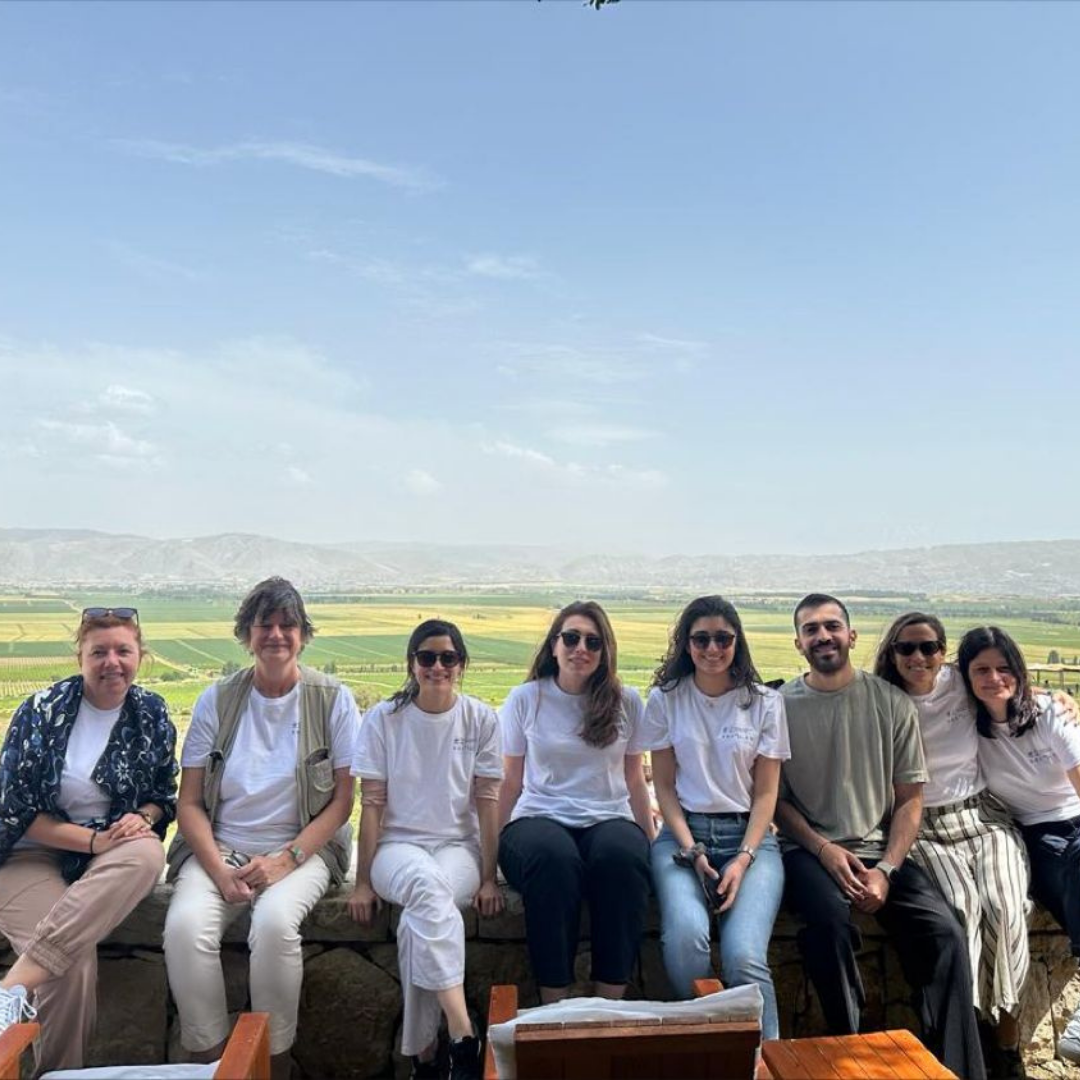 The participants of the mission provided training and education to 150 dermatovenerologists in Lebanon and the surrounding areas, along with 12 local clinical staff members, which included two urologists, two gynaecologists, two general practitioners, two paediatricians, two midwives, and two social workers, in a seminar on sexual health. They also provided medical treatment to 417 patients across seven clinic sites in the Beqaa Valley and collected data on the region's skin disease burden. Patient data showed that 65% were Syrian and 31% were Lebanese, with 68% female and 31% male.
Many Syrian refugees in the Beqaa Valley live in makeshift tents, plastic tarpaulin structures, and cinderblock buildings. Shelter provisions for those outside the camps were no better, as several refugees reported living in underground garages. The living conditions are overcrowded, with poor sanitation and hygiene, which contribute to the spread of infections and infestations like scabies. The refugees face various challenges, such as personal insecurity, risk of deportation, and limited access to healthcare services.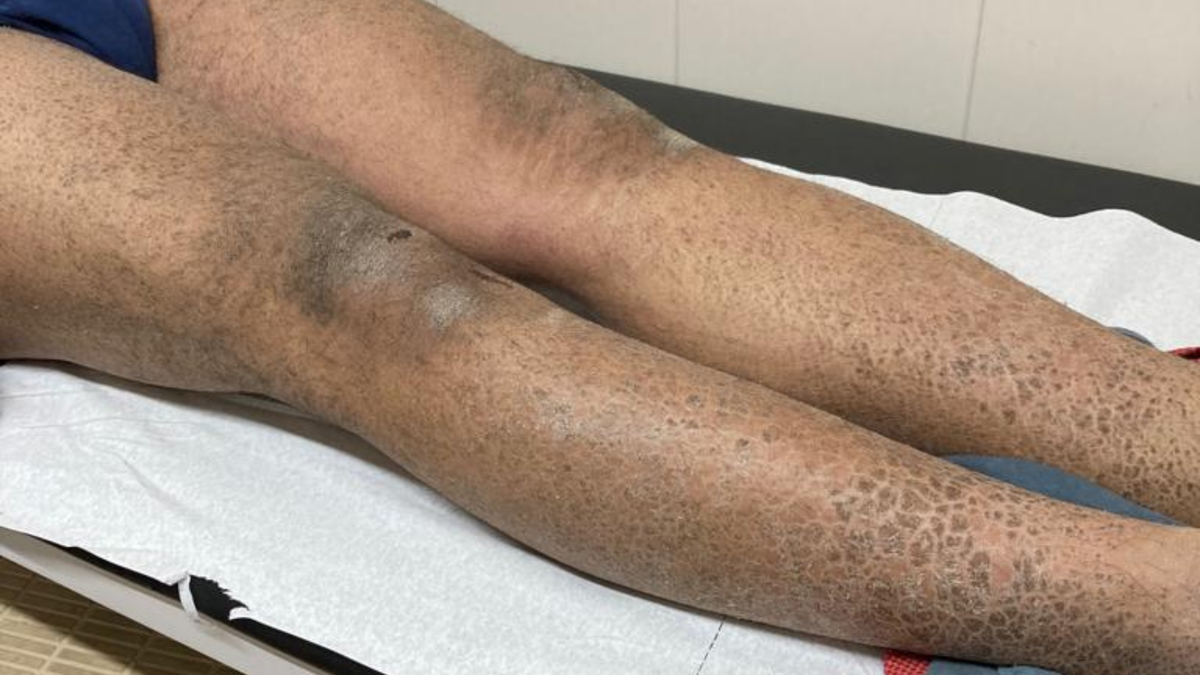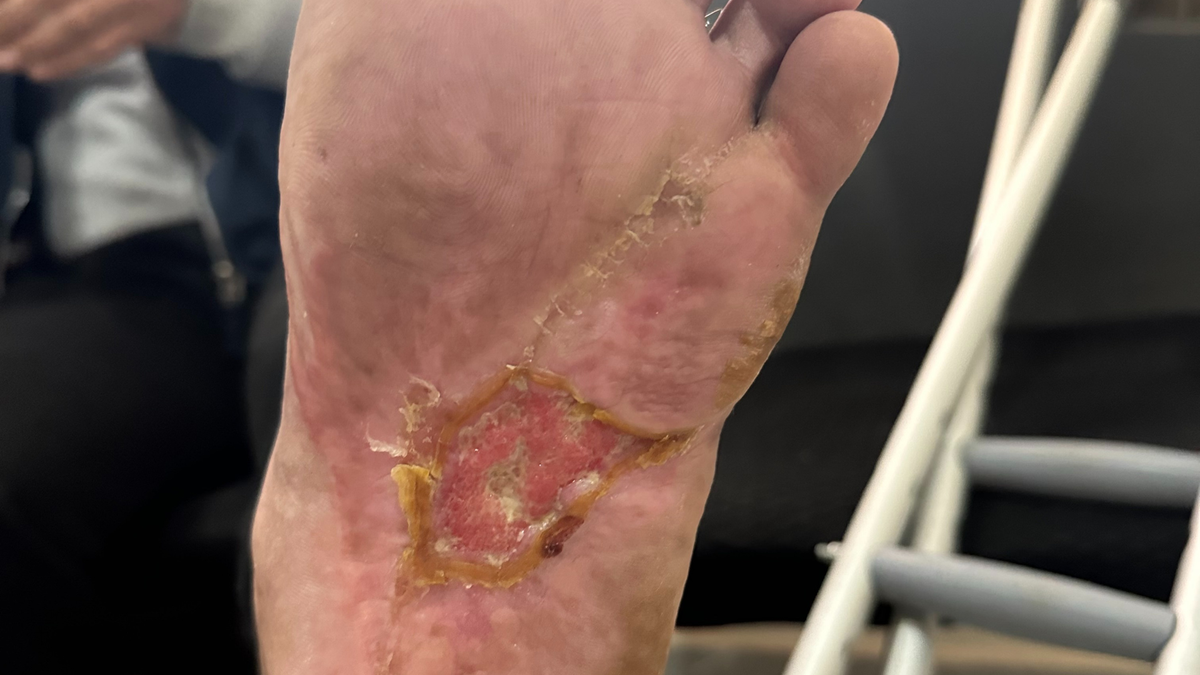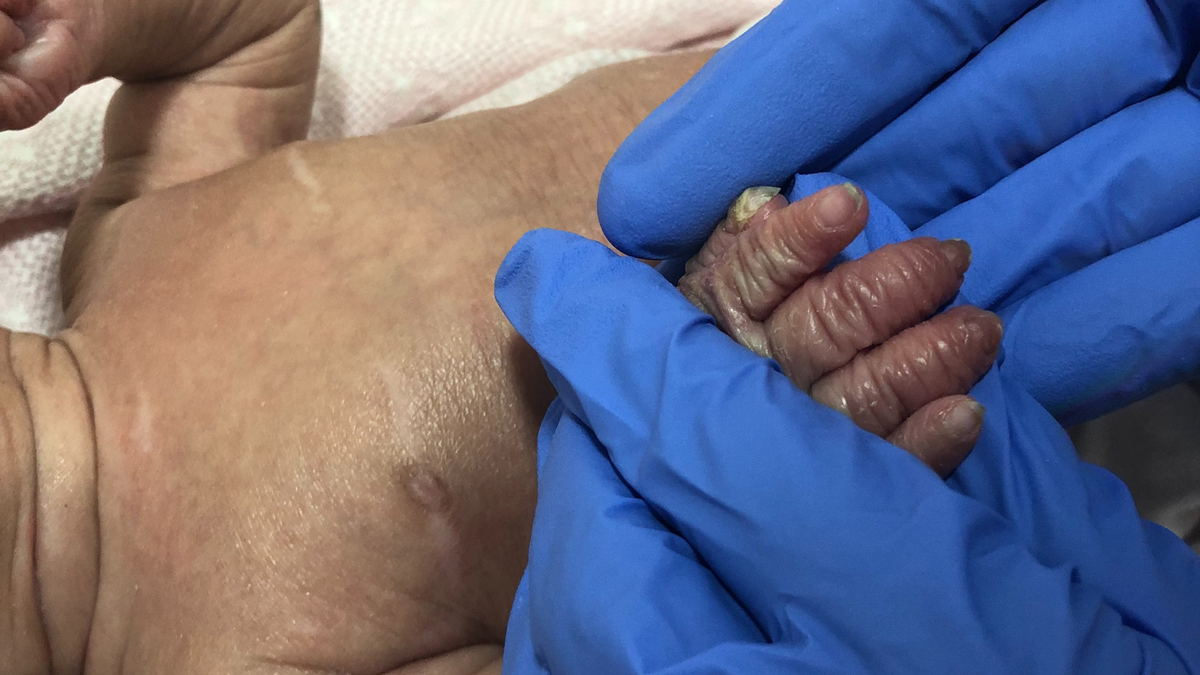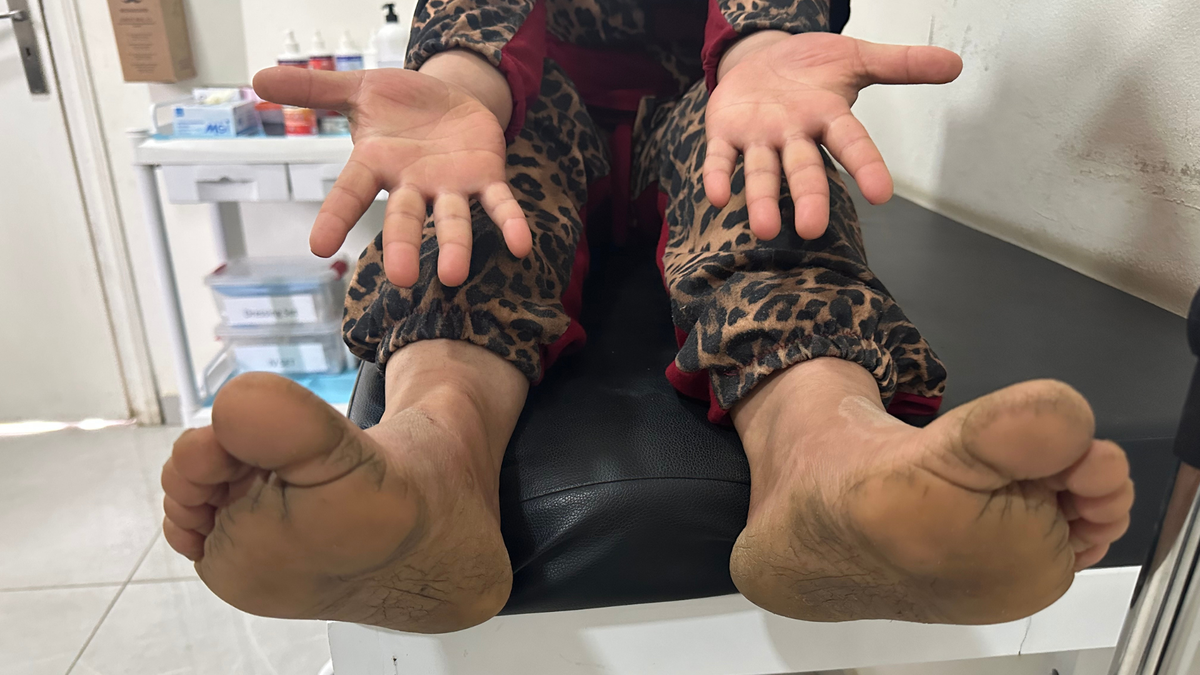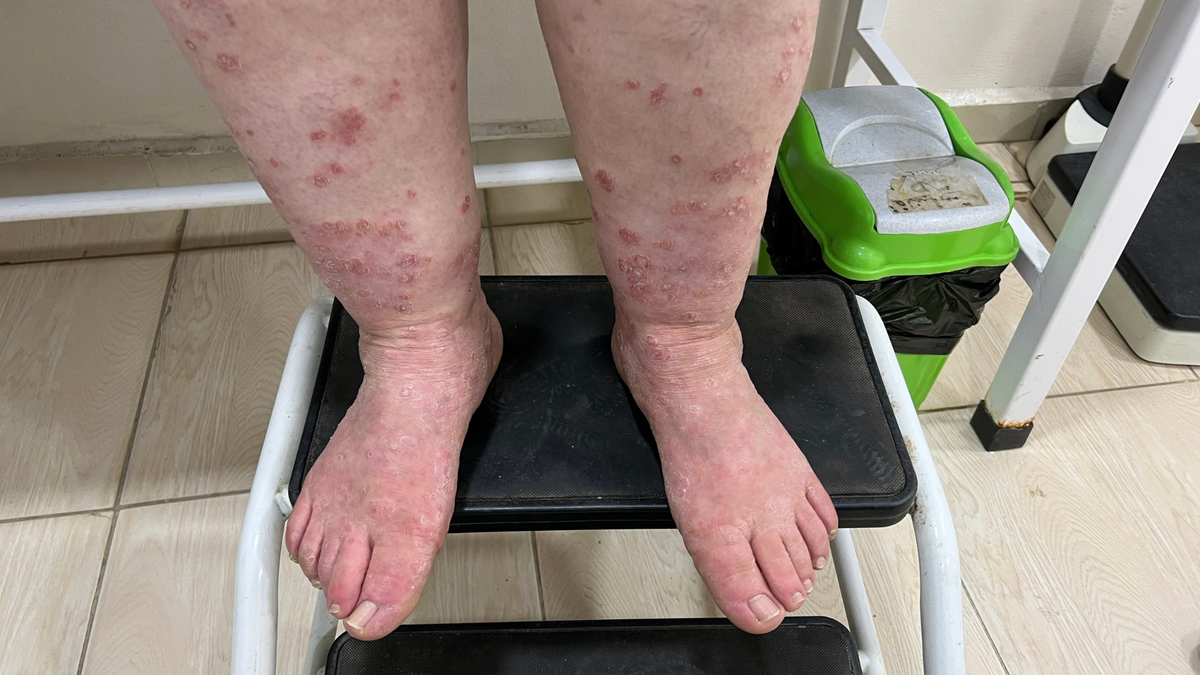 The team identified several prevalent conditions among the population, including eczema, psoriasis, acne, vitiligo, fungal infections, and rarer conditions, including leishmaniasis, leprosy, scabies, photosensitivity disorders, genodermatoses, and acral melanoma. They found a significant gap in healthcare provision and health promotion, particularly concerning women's health. Moreover, many refugees struggle with unemployment and cannot afford medications or necessary medical investigations.
Since 2015, Syrians are no longer registered by the UNHCR. To register, they now require a sponsor, official approval by the authorities and payment of an annual fee of $200 (USD). Approvals are challenging to obtain and the costs are too burdensome. For this reason, many refugees are seeing their mobility hampered. This poses a challenge for those needing to travel to Beirut for specific tests or medical care, such as patients with genodermatoses. In addition to the above challenges, Dr Sofia Labbouz shared that:
Security is also an issue due to a combination of factors, including the scattering of informal settlements across fields with a lack of police protection in and around these. One Syrian refugee child who attended one of our clinics with his father reported he had been sexually assaulted at night just outside his camp Dr Sofia Labbouz
No individual institution or body can remedy the challenges faced by displaced communities, particularly vulnerable demographics – it requires a united effort. Hence, the International Foundation for Dermatology works closely with national and international partners to help improve healthcare provisions for underserved, displaced or host communities. In Lebanon, the mission participants established connections with local dermatologists at the American University of Beirut (AUB), who agreed to provide pro-bono services for complex cases. They also implemented cervical screening counselling at one clinic site and identified potential local champions in various locations to help facilitate public health message training.
The team is planning a follow-up mission using the data they collected to address the healthcare needs of Lebanon's refugee and local populations. They are currently applying for funds to support this initiative. They are also more broadly exploring women's health and empowerment as a critical finding of the data collected, exploring aspects of sexual and reproductive health among female respondents. According to Dr Clare Bailey, out of the 107 female patients surveyed, only 22% reported using contraception. The most popular methods were intrauterine devices (IUDs) and oral contraceptives. However, 78% of women said they relied on "natural contraception." Isotta Rossoni, a Leiden University PhD student and researcher, shared that only 12% of the 98 women they asked had received a cervical cancer screening through a smear test during their consultations. Dr Valeska Padovese added:
In the past, some health promotion interventions focused on women's health, specifically cervical and breast cancer screening, but these efforts ceased as funding from NGOs ran out. It is likely that access to breast cancer screening was also low, highlighting the need for a more comprehensive and holistic approach to women's sexual and reproductive health". The team also found that the availability of Human Immunodeficiency Virus (HIV)/Sexually Transmitted Infections (STIs) testing in the region is limited due to the significant stigma associated with such tests due to concerns about privacy and anonymity. Dr Padovese learned, "Individuals would rather travel to Beirut for an HIV test than undergo testing in the Beqaa Valley, as they are apprehensive about breaches in confidentiality and the potential for unwanted disclosure. Dr Valeska Padovese
Due to these disparities, the initiative aims to improve reproductive and sexual healthcare and support women and children experiencing violence. It will roll out a model for community-based primary care relying on health extension workers, inspired by successful models used in limited-resource settings like Ethiopia. A strong focus will be placed on identifying neglected skin diseases, rare diseases, mental health, and sexual and gender-based violence.
The IFD Migrant Health Dermatology Working Group medical mission team positively impacted the lives of beneficiaries by providing essential dermatological care and training during their visit. Creating links with local healthcare providers and NGOs has laid the groundwork for future collaboration and sustainable healthcare initiatives in the region. The team's ongoing efforts demonstrate the importance of addressing healthcare disparities in vulnerable communities and working together to solve these challenges.
---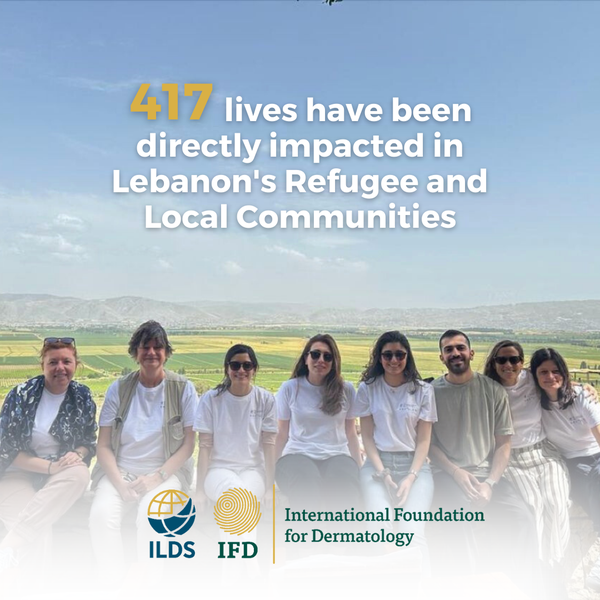 About the Migrant Health Dermatology Working Group
The Migrant Health Dermatology Working Group (MHDWG) of the IFD brings together global specialists to discuss skin health issues facing migrants and refugees. The Working Group shares best practices and advocates for improved skin health provision for migrants, refugees, and internally displaced people (IDPs).
Find out more