First WHO Global Meeting on Skin NTDs : Advancing Integrated Approaches and Collaboration
The World Health Organization (WHO) convened its first-ever Global Meeting on Skin Neglected Tropical Diseases (or skin NTDs) in March 2023 in Geneva, Switzerland in order to address the challenges and devise solutions for the implementation of the WHO NTD Road Map 2021-30. This milestone event brought together global experts, partners, and stakeholders with the aim of sharing progress, advancing research, planning the implementation of a framework for, skin NTDs and strengthening networking among disease experts.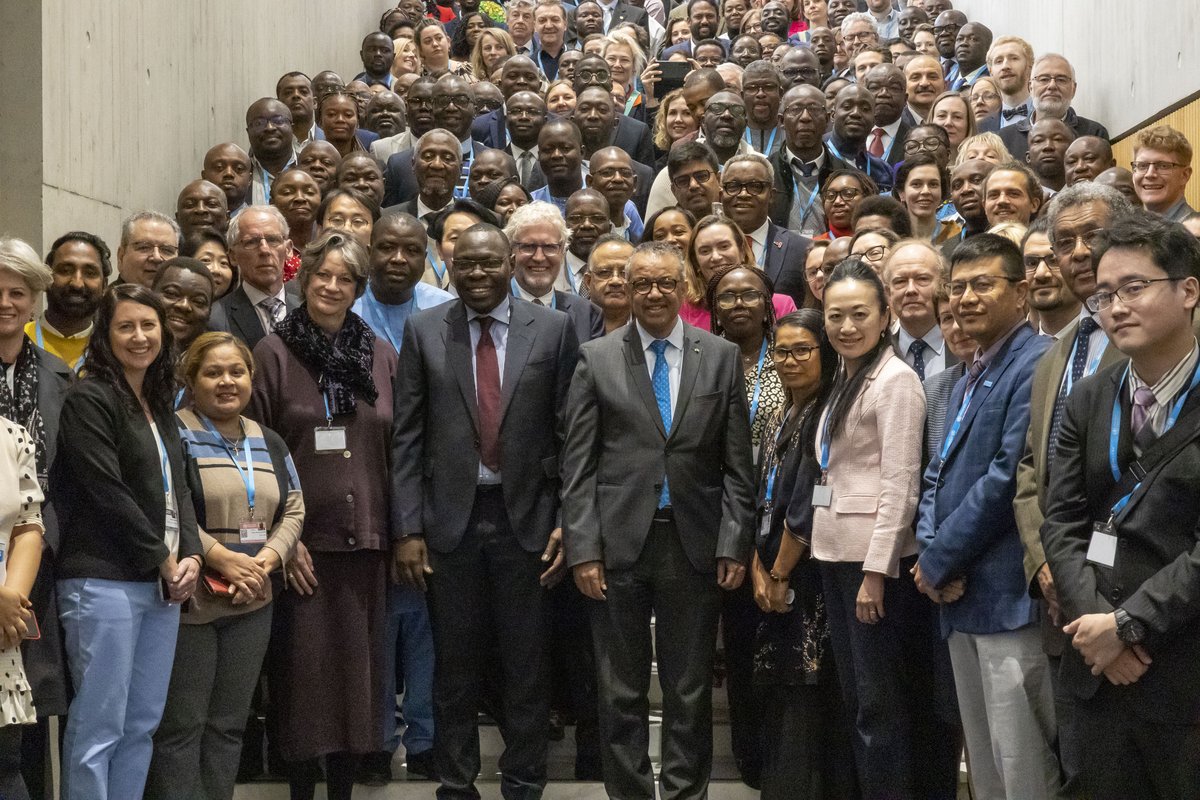 The International League of Dermatological Societies (ILDS) was privileged to be invited and actively participated in the meeting, with ILDS Special Advisors Rod Hay and Esther Freeman, along with International Foundation of Dermatology (IFD) Chair Claire Fuller, delivering impactful presentations during the main meeting and ILDS President, Prof Lars French attending and engaging in important conversations and side meetings alongside other ILDS representatives. Alongside ILDS, Neglected Tropical Disease NGO Network (NNN) Skin Cross Cutting Group Chair Michele Murdoch and Dr Rie Yotsu (Vice Chair) presided over sessions, discussing the importance of the diagnosis, treatment, control and elimination of all NTDs, especially those that present on the skin.
The Neglected Tropical Disease NGO Network (NNN) Skin Cross Cutting Group is totally committed to improving the diagnosis, treatment, control and elimination of all NTDs, especially those that present on the skin and can cause untold disfigurement, disability and stigma and perpetuate poverty. We are developing appropriate training tools for front-line health workers in NTD-endemic countries, as well as exploring opportunities for integration of care for several skin NTDs at once, alongside treatment of common general skin problems. Act Now. Act Together. Invest in NTDs." Dr Michele Murdoch, Chair, NNN Skin Cross Cutting Group.
The meeting saw the participation of a very wide variety of stakeholders. In addition to experts in skin (and other) NTDs, NTD programme officers, representatives from ministries of health, government agencies, non-governmental organisations, partners, and donors were also in attendance. Furthermore, academic and research institutions, along with representatives from different levels of WHO, including headquarters, regional offices, and country offices, actively contributed to the discussions. People affected by skin NTDs and youth and civil society groups also played a vital role in providing insights from the perspective of those directly impacted by these diseases.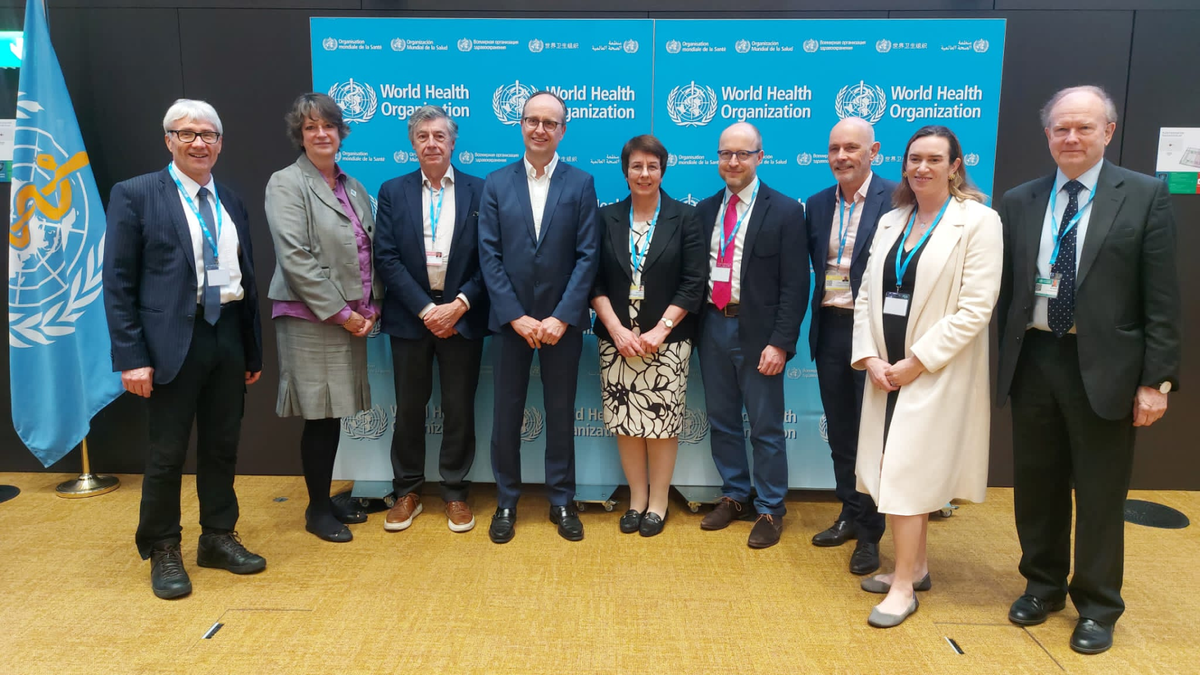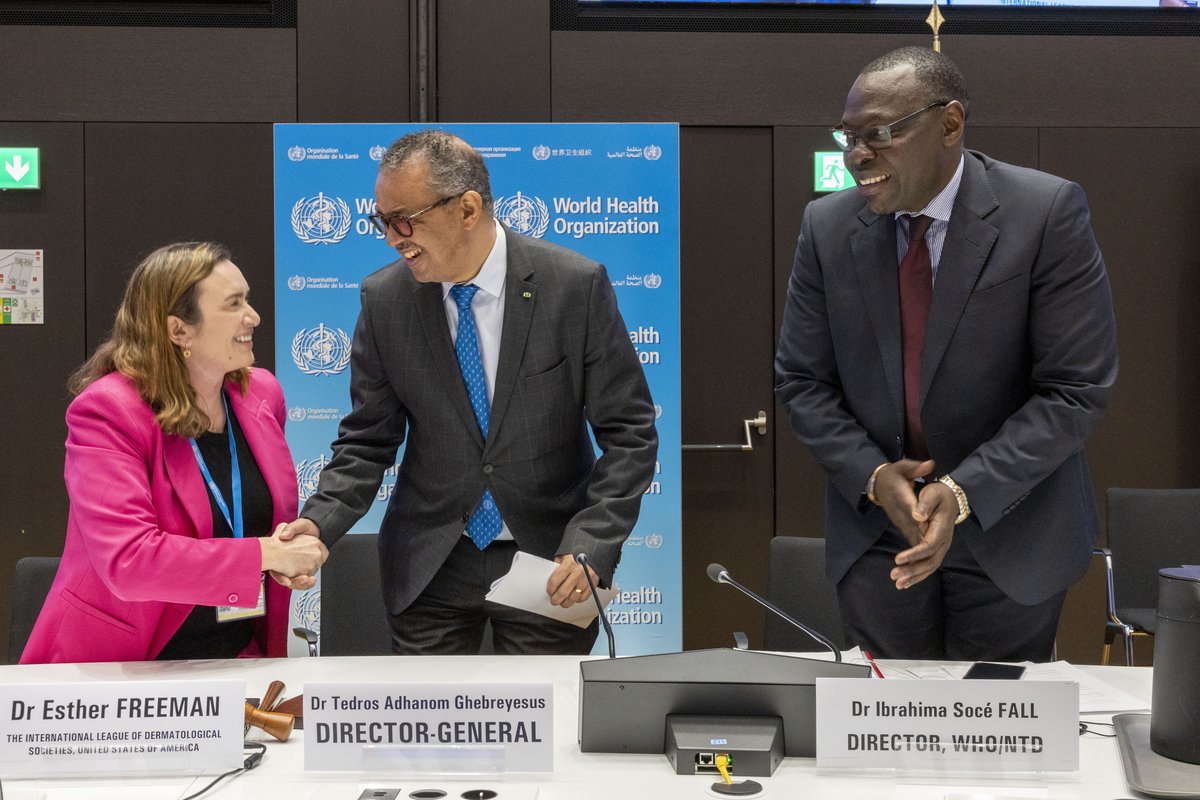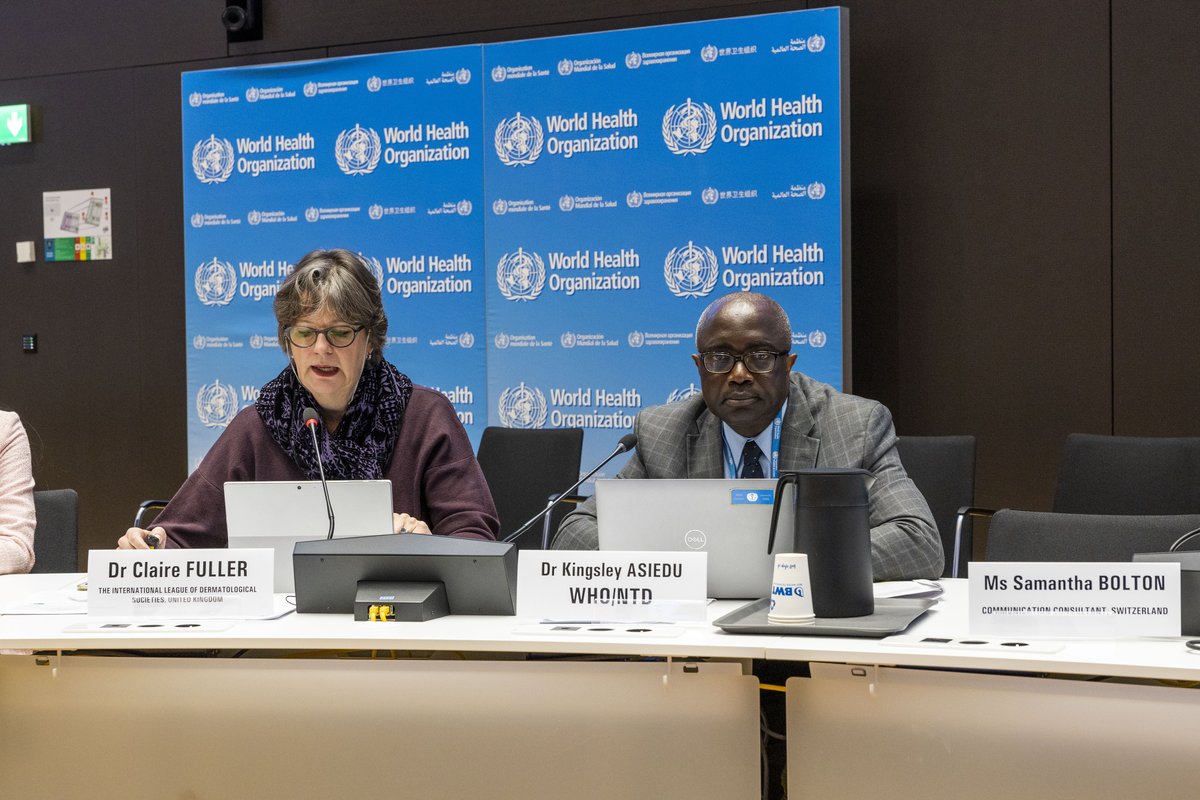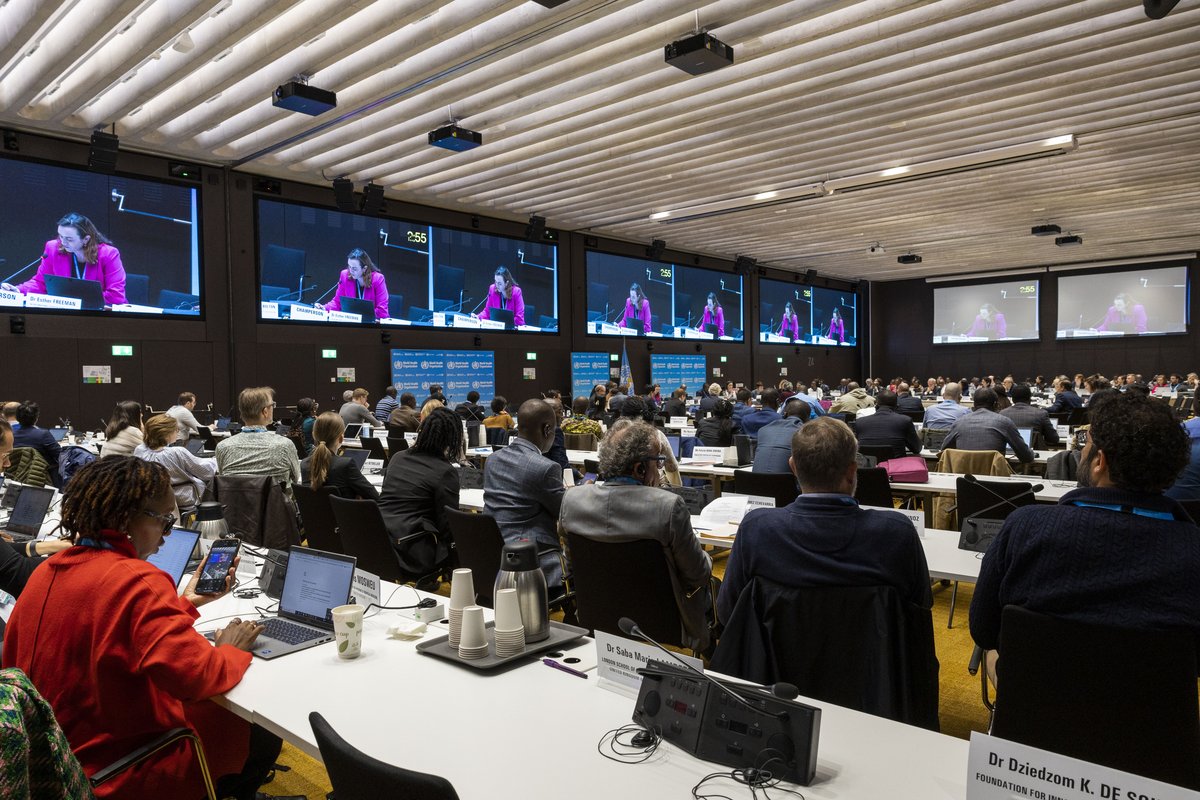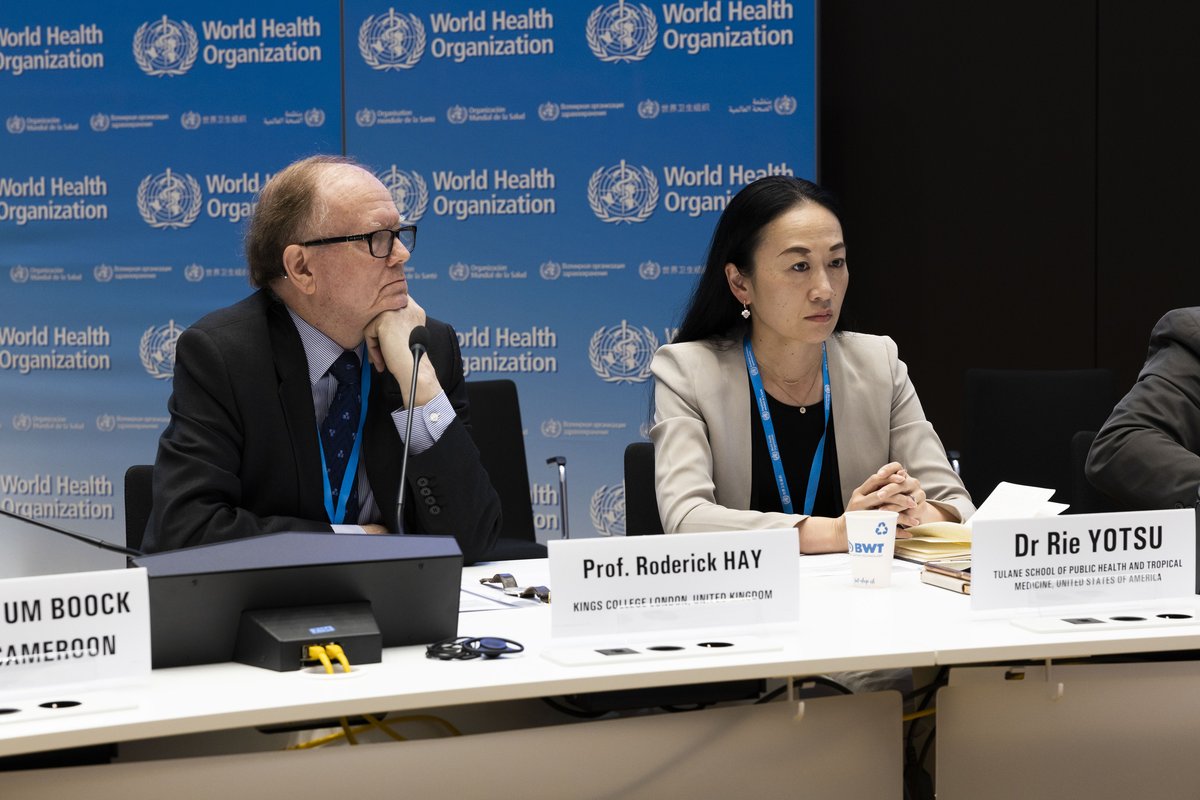 Significance of the Meeting
The WHO Global Meeting on Skin NTDs was a ground-breaking event due to its significance in shaping the future of skin NTD control and management. It marked the acknowledgment and commitment to integrated approaches, aligning with the strategic framework published in June 2022. The integration of efforts and resources is estimated to maximise the benefits of intervention programmes and improve access to service delivery through common platforms. By prioritising patient needs and training frontline health workers, the meeting aimed to ensure better care and address the challenges faced by skin NTDs comprehensively.
"Integration is not competing for resources: we should keep the specificity of diseases while improving access to service delivery through common platforms that combine similar activities," Dr Daniel Argaw Dagne, Head, Prevention, Treatment and Care unit, WHO Global NTD Programme
Impact of Skin NTDs on Public Health
Skin diseases in general were the 18th leading cause of disability-adjusted life years (DALYs) and the 4th leading cause of disease in the Global Burden of Disease Study 2013 and, excluding mortality, were the fourth leading cause of disability worldwide.1 The skin NTDs themselves have a significant impact on public health globally as it is estimated that more than 1 billion people are at risk of, or are affected by, one or more of the skin NTDs which can cause disability and stigma.2 Ten of the 20 diseases and disease groups on the WHO NTD list exhibit significant skin features, highlighting the benefit of integrated approaches. Addressing skin NTDs through an integrated framework, both with other skin NTDs, and together with general skin diseases, can lead to improved disease surveillance, accurate diagnosis, and more efficient treatment delivery, thus reducing the burden on affected individuals and healthcare systems.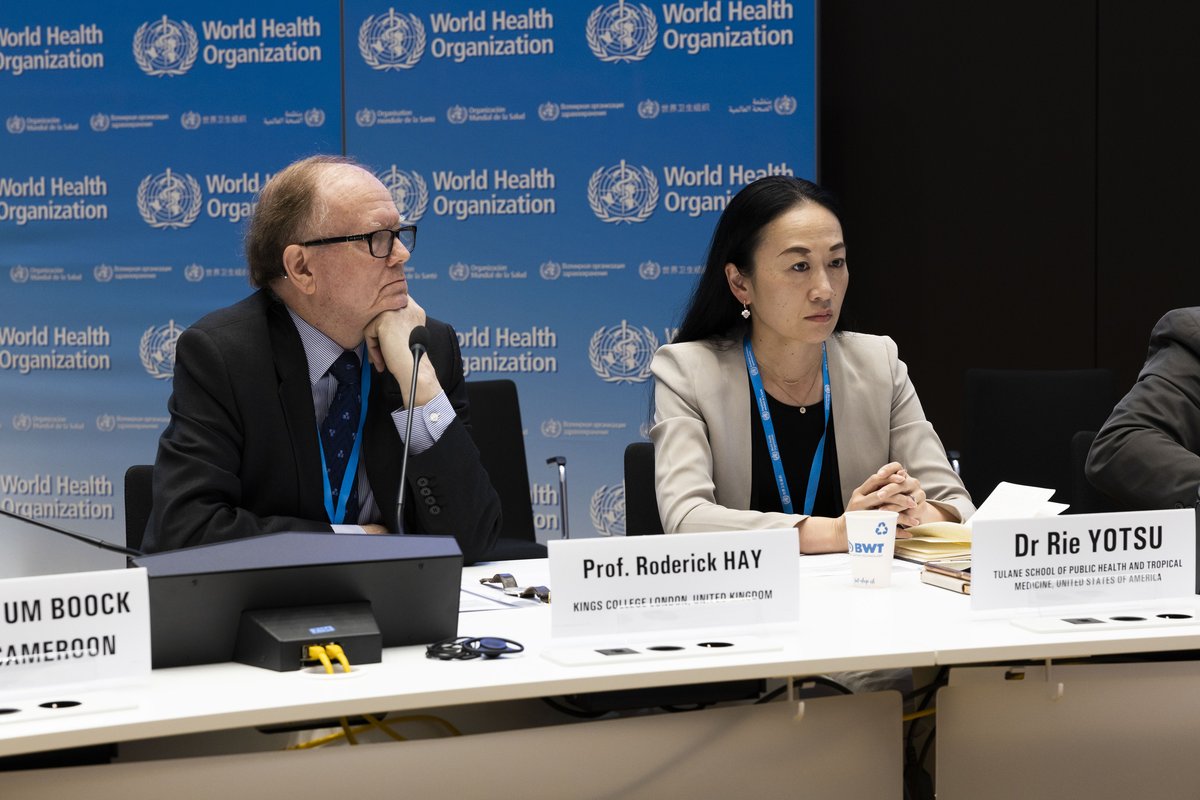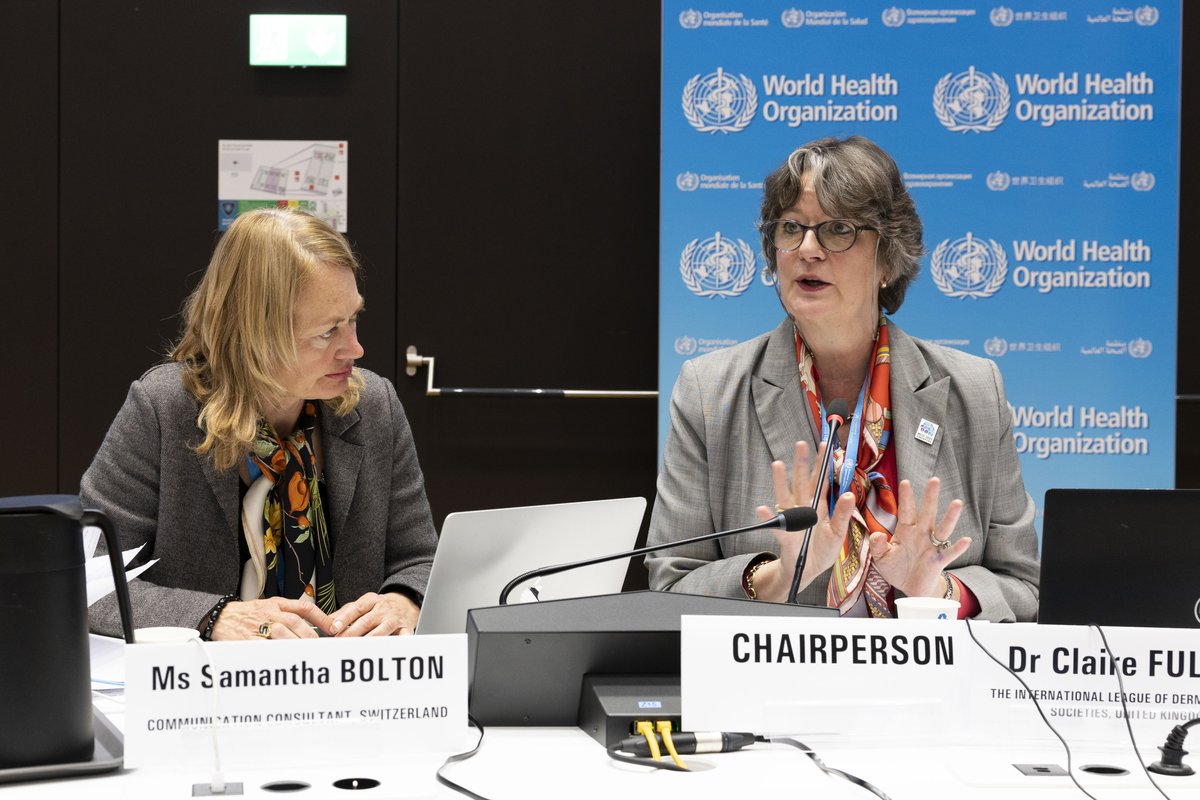 The International League of Dermatological Societies (ILDS) and the International Foundation of Dermatology (IFD)
During the WHO Global Meeting on Skin NTDs, the ILDS and IFD took the opportunity to reconnect with key WHO departments, fostering a long-term collaboration and exploring new areas for technical support. By engaging in these meetings, ILDS and IFD furthered their objective of bringing together stakeholders in the field of neglected tropical diseases (NTDs) to enhance understanding of the importance of integrating efforts related to skin NTDs and skin diseases as a whole. The meetings provided a platform for dermatologists to be actively involved in influencing discussions, contributing valuable insights, and shaping policy decisions. This collaborative approach highlighted the ILDS and IFD's commitment to ensuring dermatologists are at the forefront of efforts to address skin NTDs and their dedication to ongoing partnerships with key WHO departments for the betterment of public health.
Key Discussions and Commitments
During the meeting, several key statements, discussions, and commitments were made to advance the agenda of addressing skin NTDs effectively. Some notable highlights include
Raising visibility of skin NTDs within the broader context of NTDs, primary health care, and most importantly universal health coverage – to meet 2030 targets and secure global-level funding and promote integration across sectors.
Embracing digital technologies as tools to support rapid escalation of education, diagnostic support tools and platforms to facilitate accurate surveillance and mapping of diseases.
Urging the development of newer point-of-care tests to enable rapid and accurate diagnosis of several skin NTDs where these are lacking. The WHO has published target product profiles to guide development of these.
Focusing on improving and shortening treatment regimens for diseases such as leishmaniasis, mycetoma, tungiasis, and Buruli ulcer. Enhancing access to ivermectin for scabies, one of the most common skin NTDs, was specifically emphasised.
NTDs must be considered when other critical global policies are being developed and discussed, whether around health emergency planning, universal health coverage, One Health or primary health care. Putting patient needs at the centre and training front-line health workers are absolutely critical to better care. Rod Hay, Special Advisor to the ILDS on Humanitarian Dermatology
Key Takeaways
The WHO Global Meeting on Skin NTDs yielded several key takeaways. Firstly, dermatologists played a crucial role in influencing the design and execution of the meeting, indicating their central position in shaping the future of skin NTDs. Furthermore, WHO Director-General Dr. Tedros Adhanom Ghebreyesus reaffirmed the organisation's commitment to supporting NTDs through resources, policy, and advocacy. The meeting emphasised the importance of integrating efforts, leveraging technology, and prioritising patient needs to ensure better care for individuals affected by skin NTDs.
Count me in as one of you: NTDs are where I started. I will follow up on your asks. I don't want the conversations you had this week to be in vain. WHO Director-General Dr Tedros Adhanom Ghebreyesus
The WHO Global Meeting on Skin NTDs served as a milestone event in advancing the understanding, control, and management of skin NTDs. By bringing together experts, stakeholders, and affected individuals, the meeting fostered collaboration, highlighted challenges, and devised strategies to improve public health outcomes. The integration of efforts and the commitment of key stakeholders, including WHO, signify a significant step towards addressing the burden of skin NTDs and achieving the Sustainable Development Goals.
Following the event, in May 2023, ILDS and Anesvad hosted a Side Meeting on Skin Diseases at the World Health Assembly in Geneva, providing a valuable platform for continued discussions and collaboration. The meeting attracted the participation of influential country leaders and key figures from the World Health Organization, reinforcing the importance of addressing skin-related diseases on a global scale. To delve deeper into the insightful discussions and outcomes of the Side Meeting, please visit this news story on the ILDS website.
References
Karimkhani C, Dellavalle RP, Coffeng LE, Flohr C, Hay RJ, Langan SM, et al. Global Skin Disease Morbidity and Mortality: An Update From the Global Burden of Disease Study 2013. JAMA Dermatol. 2017; 153(5):406–412. (https://doi.org/10.1001/jamadermatol.2016.5538, accessed 22 June 2023)
Neglected tropical diseases. In: The Global Health Observatory. Geneva@ Wprld Health Organization; 2021 (https://www.who.int/data/gho/data/themes/neglected-tropical-diseases, accessed 22 June 2023)