IFD Hybrid Migrant Health Summit 2022
According to the World Health Organization (WHO), "the number of people on the move is expected to grow due to poverty, lack of security and access to basic services, conflict, environmental degradation and disasters".[1] Presently, there are an estimated 281 million migrants worldwide.[2] Of this figure, 31.7 million – 27.1 million refugees and 4.6 million asylum seekers- are forcibly displaced,[3] and a further 48 million are internally displaced people (IDPs).[4]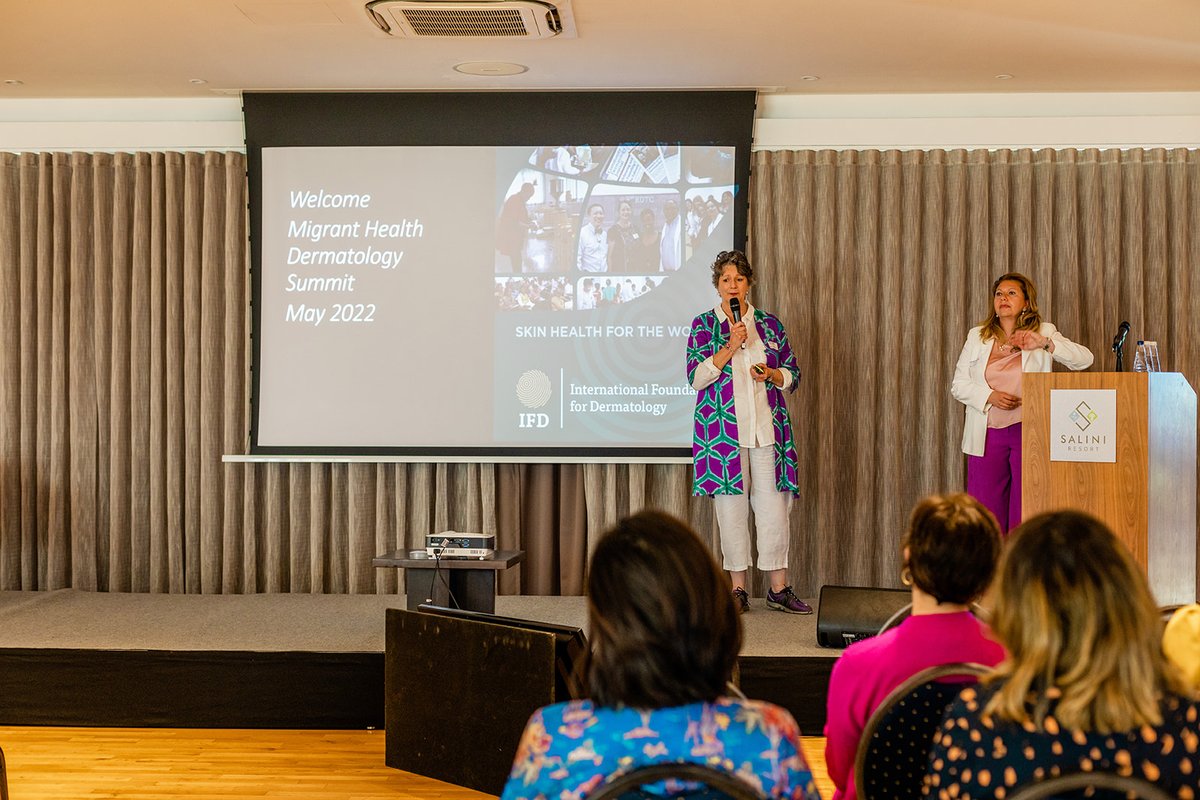 The International Foundation for Dermatology (IFD) recognised that "skin diseases are common in these groups, but access to specialised healthcare is often limited".[5] In response to this growing skin health crisis, it launched its first Migrant Health Summit, held online on 25 April 2020. Bringing together dermatologists, policymakers, migrant health specialists, and healthcare professionals to help improve skin and sexual health provisions for migrants, refugees and IDPs.
Workstreams emerged around implementating teledermatology solutions, developing a curriculum for health workers in camps, understanding how to work with local NGOs, improving access to HIV and sexual health care, and developing a dermatological formularly suitable for diplaced person camps. Several peer reviewed publications on migrant health dermatology issues emerged from this event.
In May 2022, the IFD held its second summit in Malta. Participants and speakers from across the globe, including Ethiopia, Indonesia, Nigeria, Greece, Malta, and Lebanon, joined the event in person and virtually for the following sessions:
Latest challenges to migration: the Ukrainian refugee crisis, COVID-19, and other global health issues
Middle East refugee crisis – update from the field
Southeast Asia migrant skin health initiatives
Africa skin and sexual health initiatives
Providing healthcare to migrants – new models of intervention
Breakout groups reviewed the Migrant Health Dermatology Working Group's (MHDWG) progress and developed integrated regional models of interventions on

Partnering with NGOs
Teledermatology in refugee and IDP camps
Developing a dermatology curriculum for clinicians in refugee camps
Essential dermatological formulary
Improving Access to HIV and Sexual Health Interventions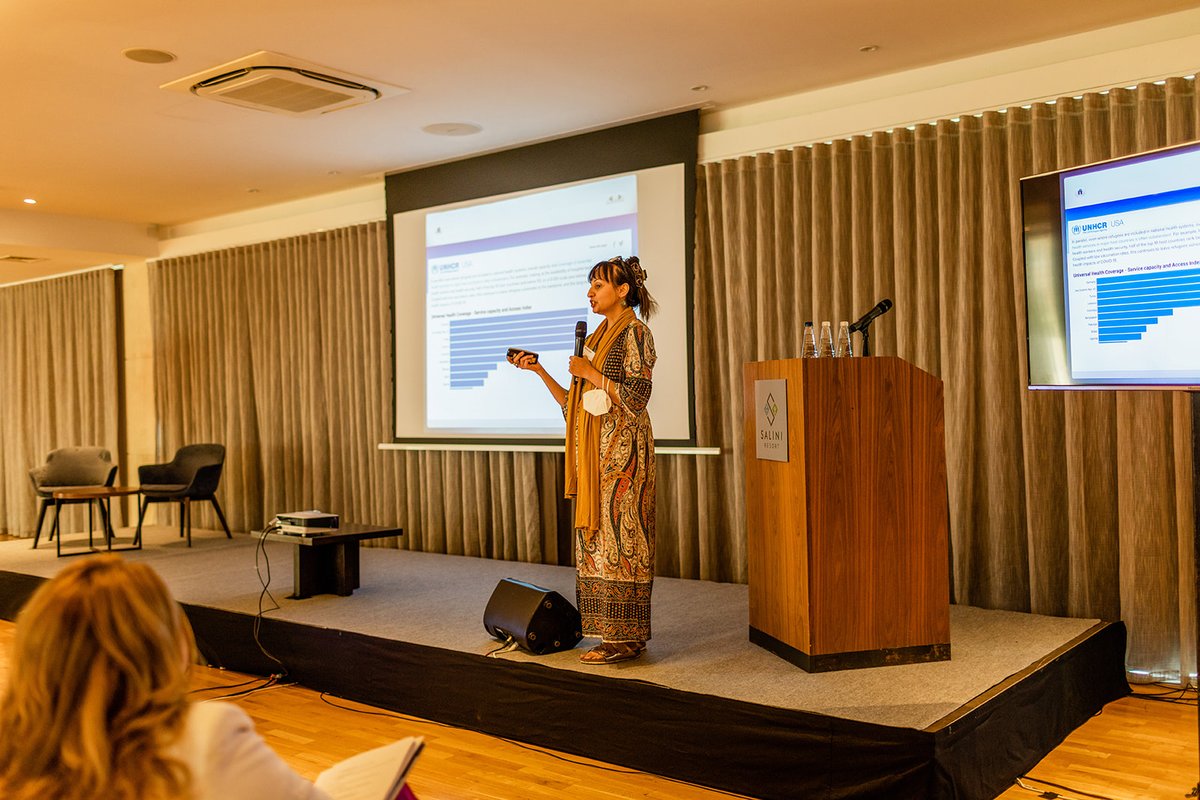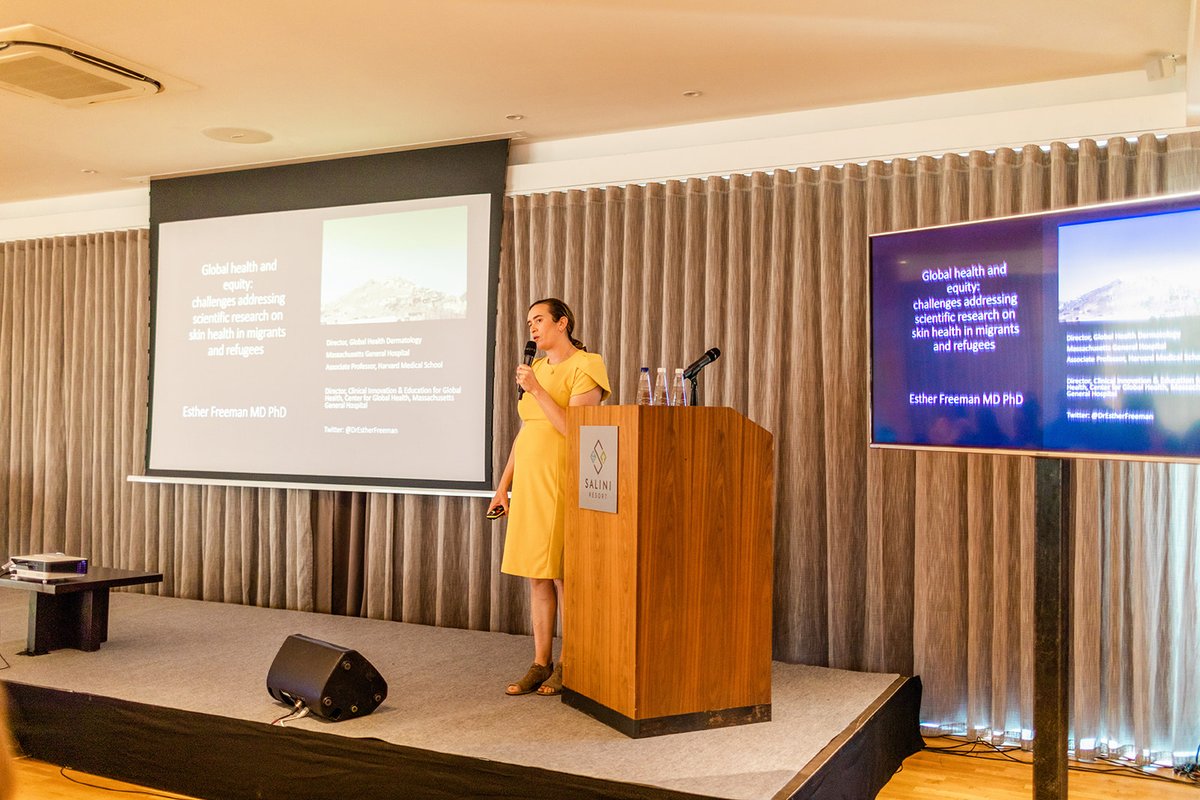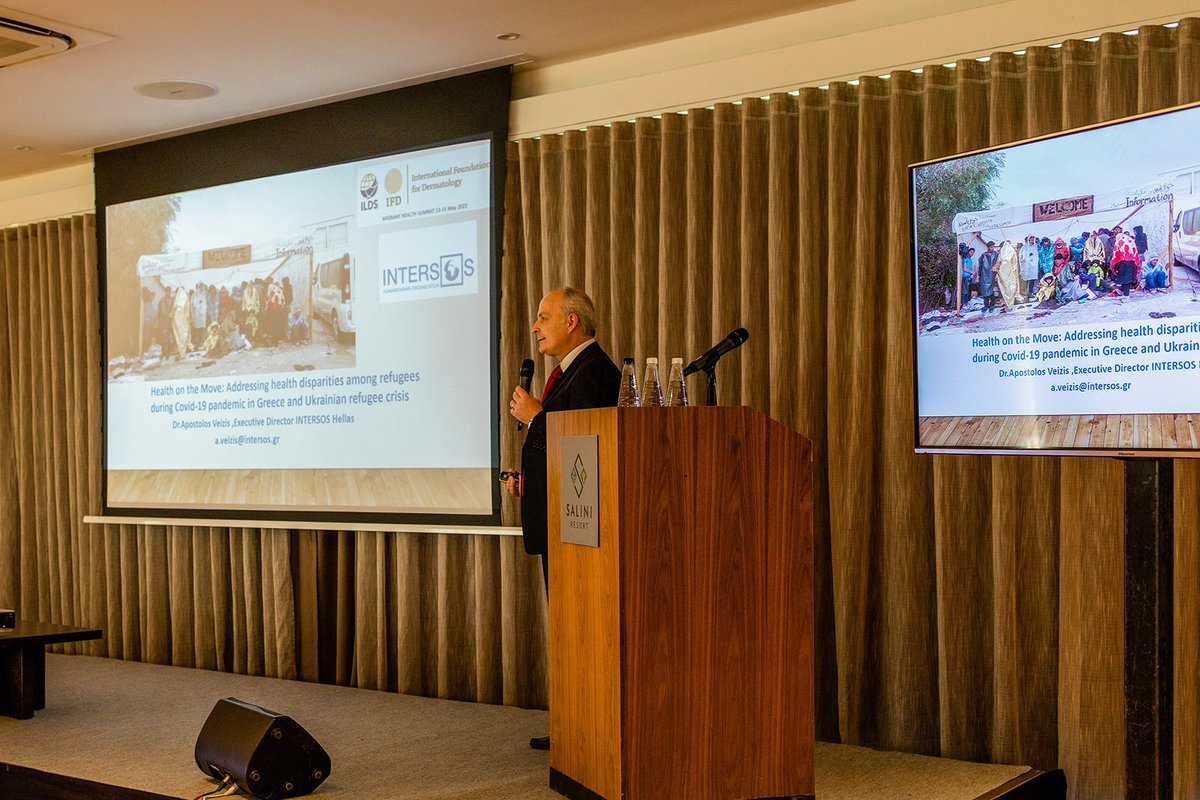 During these sessions, speakers reminded us that:
There were also engaging and thought-provoking comments from attendees. For example, Dr Hader, a migrant health professional and Libyan refugee, noted that:
Refugees are often portrayed as victims with no or limited agency. This perception is based on misconception rather than reality, as many refugees are strong advocates for themselves and their counterparts. Despite this, we are not included in spaces where these discussions occur or policies are developed. As a result, the procedures, strategies, and programmes that are subsequently created are not fit for purpose as they are not informed by lived experience but by perceived realities Dr Hader
Following these discussions, the MHDWG underscored its commitment to ensuring that its work is interdisciplinary, intersectional, representative and data informed.
IFD thanks the speakers and participants for such a positive and fruitful Summit. It looks forward to continuing this critical discussion about the skin and sexual health needs of migrants and refugees. To keep updated, please follow us @IFDerm across all social media platforms.